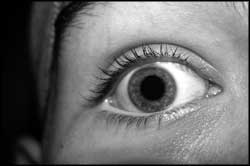 ¿Who watch the watchman?
The Big Brother Awards (BBA), were born in middle 80s, as a way to attrack the atention over the privacy invasions of the companies, public employee and government. It's an annual event, where are given negative and positive awards.
First BBA was in London on October 26th 1988, with an audience of more than 250 civil rights activists, intellectuals and media. Nowadays, BBA are given in more than 12 countries. Ceremonies are planned likeness Oscars ceremony awards. Events can be described as "good feelings", including humor, audience feedback and audiovisual support.
The Third Edition of the BBA Spain will be held in the Sevilla Hackmeeting from 29th October to 1st of November, on the "Casa de la Paz" (c/Aniceto Saenz, s/n). You're invited.